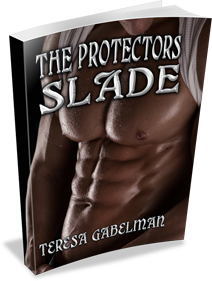 After having a total freak out….Slade is LIVE!!! Okay, before I post the links let me tell you I have been stressed to the max. I published Slade on B&N, Smashwords (which takes care of itune-Apple-etc.) and Amazon. Well everyone published, but Amazon. Slade was in review status for over 24 hours. So at three o'clock today I started to freak out!
My worst nightmare was about to come true and that nightmare to me is letting you guys down even if it's out of my control. Slade was being held hostage by Amazon.

So about 10 tonight it went from review to publishing status. There was movement, but I was still nervous. Midnight was coming and Slade was still not live….would he make it? And then at 11:15 he was live! Now I just have to wait to see if I did their story justice for you guys. Hugs and I really hope you enjoy Slade and Jill's story!!!
Kindle:
Slade on Kindle
B&N
Smashwords
Hugs,
Teresa