And the winner is…..
Hey friends! I want to thank you guys so much for all the shares and the awesome messages about Adam and the series! So here we go with the winner. Random.org was not working tonight so with the help of my son and his friend we wrote the names and picked from the hat. HA! Hey, whatever it takes!!!
CONGRATS TINA M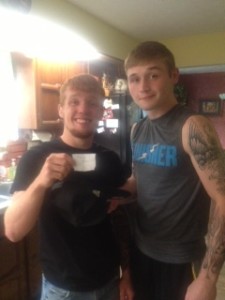 Email me at tgabelman@live.com so I can get your info!!!
Thanks again everyone and stay tuned more contests coming up!!! Hugs
Teresa